Description
Multi-function Feiyu Tech G6 Plus Gimbal
Feiyu Tech G6 Plus is a smart, versatile, anti-vibration handheld gimbal that is compatible with many devices recording precious moments in our daily lives. With endless passion, wherever and whenever you are, inspiration will be spread along with modern, easy and convenient photography movement.
Compact, stylish, with smart functions and large battery capacity, Feiyu Tech G6 Plus allows you to share your story anywhere. As the perfect handheld gimbal, it is expected to be a must-have companion on every travel route.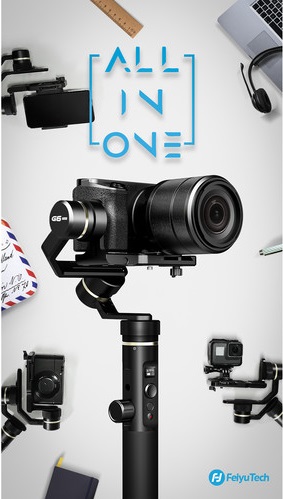 Compact, multi-function, handy, compatible with many smart devices are what make it the ideal choice to capture precious moments of your life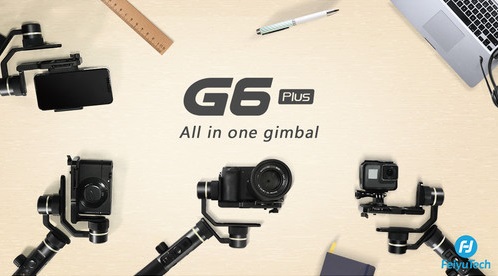 Feiyu G6 Plus handheld Gimbal is designed for compact cameras like Sony a6500 and 16-50mm Sony E-mount lenses. One of the main features of G6 Plus is that it allows taking photos, recording videos, zooming in images and focusing directly on the controls of Gimbal.
Feiyu G6 Plus lets you rotate, tilt and roll as you like in every angle. The battery pack works for up to 12 hours in just one charge. In addition, the ability to record, zoom images, smooth focus without having to touch the camera will increase image stability, giving sharper definition.
Connecting directly Gimbal and Camera via App Feiyu ON for iOS and Android. The application also allows you to make some settings adjustments and provide many other remote control functions.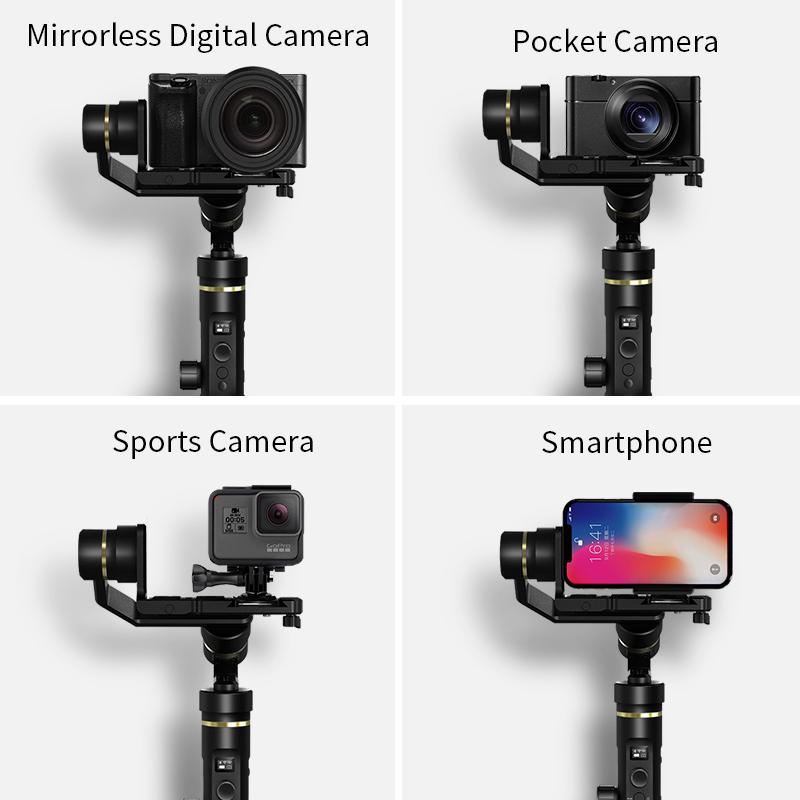 The Feiyu G6 Plus supports up to 2.75″ cameras. It also comes with an adapter for attaching your action camera, you can attach a GoPro or other travel camera. This Gimbal is also capable of anti-shock during charging process.
Feiyu Gimbal G6 Plus is available for Smartphone, Camera, Gopro, Mirrorless camera and Sony RX100 serial.
G6 Plus is the 2018 most complete versatile gimbal with the following features:
– WiFi + Bluetooth working mode dual: With the connected camera Wifi, G6 Plus can control camera to record video / take photo and set working mode. At the same time, all specifications can be showed in Feiyu ON App when it connects via bluetooth.
– An ingenious screen shows clear working mode: An innovative build in OLED display shows specifications of gimbal and camera working mode, battery life, bluetooth connection etc. Everything is under control.
– Last longer: Optimize energy efficiency and large capacity battery to maintain a long battery life
Smooth and stable movements.
The Feiyu Tech G6 Plus is designed to prevent vibration when shooting while moving. Just select any of these modes and the ActiveTrack feature will use built-in sensors and super smooth motors that contribute to maximum stability. Whether it is the vibration from your hand or the vibrations from the external environment, it will not affect the strong stability of this smart device.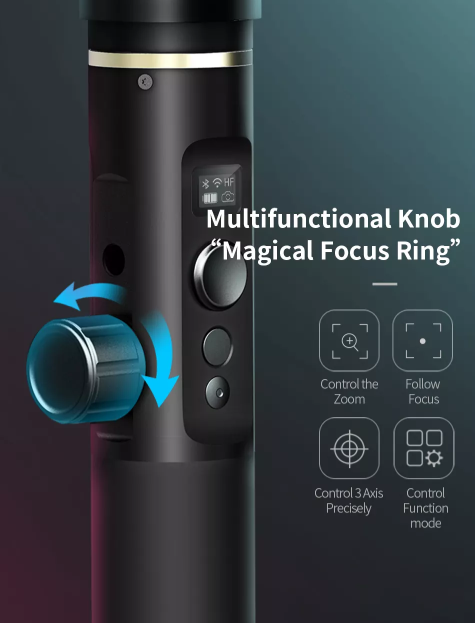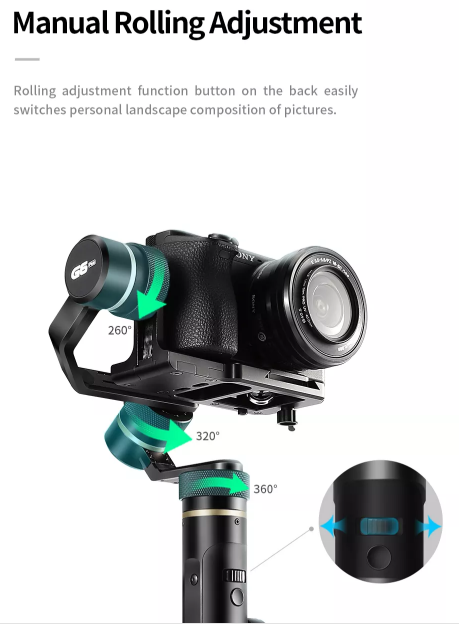 Lấy ảnh toàn cảnh hùng vĩ
Đôi khi trên đường phiêu lưu, bạn có thể bắt gặp những cảnh quan thật hùng vĩ nhưng khó có thể ghi lại trong một khung hình duy nhất bởi giới hạn góc nhìn của camera, đừng lo lắng bởi Feiyu Tech G6 Plus sẽ di chuyển tự động để chụp nhiều bức ảnh và ghép lại thành một tấm hoàn chỉnh duy nhất. Bạn có thể chuyển camera sang chế độ phong cảnh hoặc chân dung để tạo ra các lựa chọn lý tưởng cho mọi bức ảnh.
Versatile connectivity, convenient to use on most modern technology devices
Impressive battery life
With 12 hours of continuous use, the use of the device will not be interrupted if you are immersed in the surrounded wonderful things.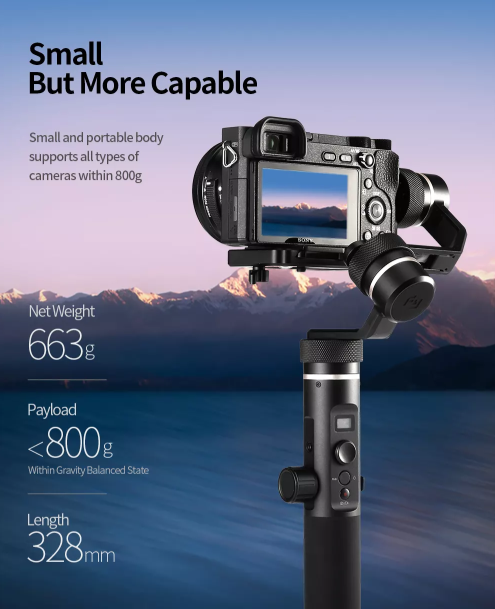 Integrate many convenient, compact features, and boost the advantages of the device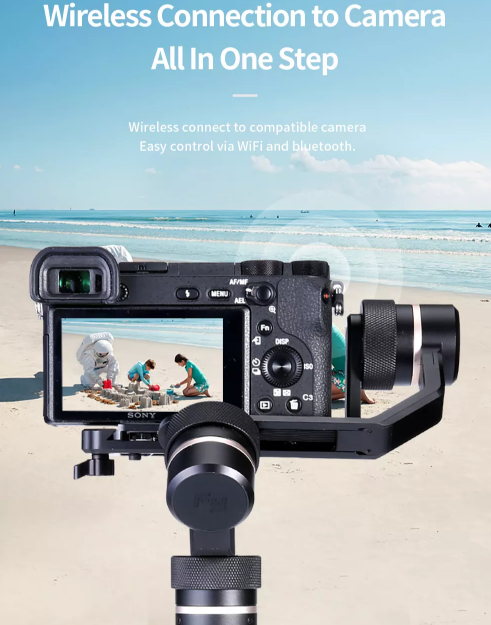 When combining with Sony Camera to save moments with your family during field trips and outdoor tours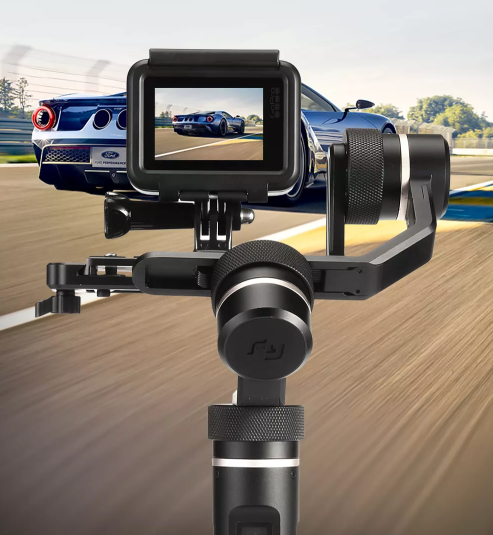 When combined with Gopro or action cameras to capture spectacular adventures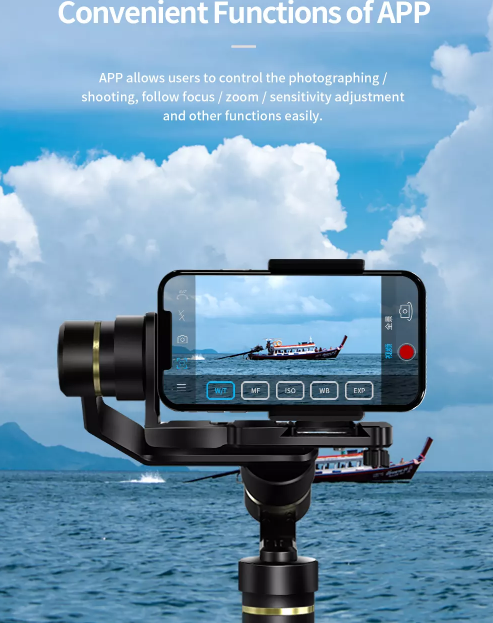 When combined with Smartphone to save the authentic images of everyday life
Lightweight and easy to use
The entire Feiyu Tech G6 Plus is made of composite material that is not only durable but also quite light with a total weight of only 663 gram. You can hold it in your hand for a long time without feeling tired. On the other hand, the design of the product has been changed to allow folding when not in use, which has increased its mobility in every journey.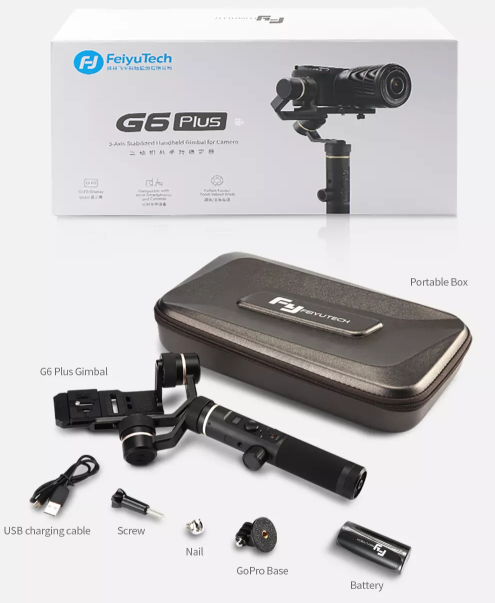 Full set of Gimbal Box includes: Gimbal, USB connection cable, Lock kit and Battery